Another rainy day in Florence… But I love the rain.
Today is a fun day for us at the Darksbane house. 🙂
Anna's wrapping up the third Steel & Steam novella as we speak (She'll finish today), and I'm editing it behind her.
Tomorrow, we're going to be re-outlining Risen and finalizing it so I can continue writing it without running into issues and getting lost. We meant to have this done already, but the holidays really took it out of us this year.
Yes, that means Dakota is coming soon. 😉 
As soon as we finish Risen's outlining, Anna's going to start her rewrite of Dying Ashes #2. Why yes, I said rewrite. 😉 Dying Ashes #2 will beat Risen to print. Well, e-print anyway. Because Anna is a MACHINE who just can't be defeated. So funny how the tides have turned in just two years…
That said, we're super excited over here. This is going to be a fantastic year. You guys can expect a lot of new releases this year, and as we continue to grow our team, the release schedule gets tighter, faster, (harder, better, stronger…) and more consistent. The funk is over. The wait is done. Here's to 2017!
And, the new site is finished! I hope you guys like it. We worked hard on it. 🙂 I think it's easier to navigate, and a lot prettier.
And now with 20% more RAINBOWS!
We're also ready to unveil our new, totally professional, awesome-looking, official Darksbane Books logo and imprint. 😀
Drumroll please! …..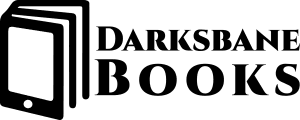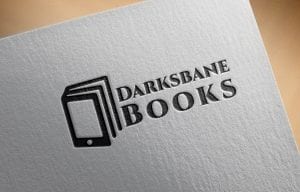 Aren't they freaking nifty? Oh yes! I love it!
I'm super proud of the new site's look, and the new logo.
Oh, and here's our new favicon/icon: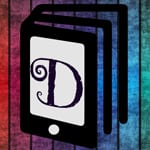 *Squee!*
A new cover reveal for Dying Ashes 2 is just around the corner too!
Get ready, Darksbane fans! You've got a lot to be excited about!