Awakened
An entertaining, frequently hilarious story chock-full of sexy, supernatural folk. Fans of Charlaine Harris and Laurell K. Hamilton should enjoy every bite. – Barbara Ann Wright, Author of The Pyramid Waltz
Auralight Codex : Dakota Shepherd #1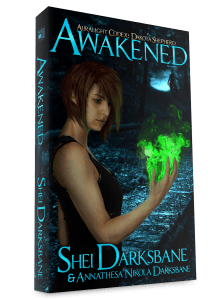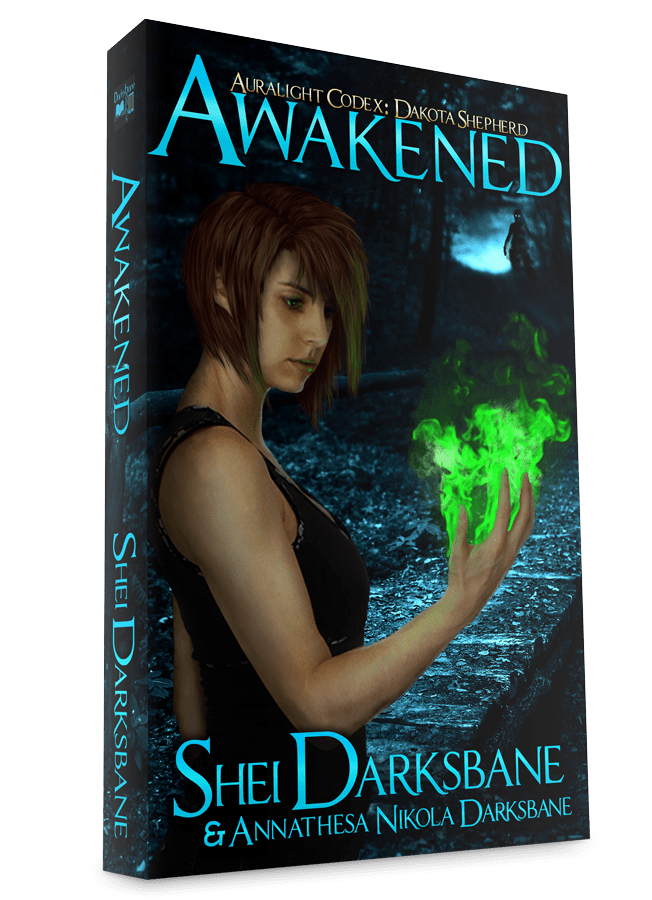 Available Exclusively at Amazon.com and Kindle Unlimited
You Can't Unsee The Truth.    
Geeky lesbian Dakota Shepherd was just a bored night security guard, working at a museum in Knoxville, Tennessee until one fateful encounter changed it all.
A rogue wizard. A demonic ritual. A silver chalice.
Dakota Awakened, Hellfire blazing from her hands.
Dakota's powers are a danger to herself and everyone around her, and she has to learn to control them quickly or risk losing her one chance to finally fulfill a lifelong dream.
While coming to terms with her new reality, she stumbles upon a secret that changed the course of her life.
Now she wants to know who is responsible for the holes in her memory, the blocks that hold back her powers, and all the years she spent alone.
Who put her back to sleep when she Awakened years before?
What Readers are saying:
Fabulous, Fantastic, couldn't put it down! I didn't want it to end! -Cindy R.
The pacing was perfect. I lost hours of time to reading because I wanted to see what happened next. -Alexx A.
Soooo good! Can't wait for book two! -Jessica L.
An amazingly rich world with a fabulously hilarious protagonist! I need book two now! -Jen C.
---
 Hunted
Auralight Codex : Dakota Shepherd #2
Dakota Shepherd is such a newb: newly Awakened, rookie werewolf, supernatural investigator in training. Her command of the wolf inside is shaky at best, and her grasp of the unstable magic she wields is worse. She sure has a lot to learn about her new life in the supernatural world.
So why would anyone want to stalk her?
A trespasser in pack territory. Blood on the mountain. An urban legend, spoken only in whispers.
Can Dakota rise to the challenge of a deadly foe?
There's no shame in being new: everyone starts out that way. But in a world of powerful supernatural threats, being a newb could get a girl killed. And if Dakota isn't up to the job of protecting herself, how can she hope to protect her loved ones from the ancient supernatural killer that hunts them?
---
Driven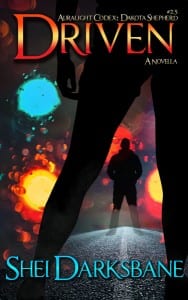 Auralight Codex : Dakota Shepherd #2.5 (A novella)
Dakota Shepherd never thought learning to drive could be such a pain. It seems like every truck she touches ends up dead, but Raelya kindly offers to teach her anyway. Her first lesson in a secluded lot seems to be going pretty well, until someone ends up dead there too.
A sleepless night. An untold tale. A deadly betrayal.
Dakota stumbles upon a long-held secret that could tear the pack apart. Tasked with settling a decades-old score, Dakota is driven to seek justice and set things to rights before an unforgivable crime goes unpunished forever.
---
Blooded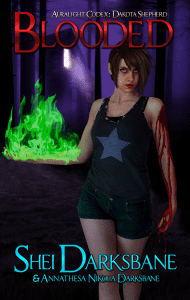 Auralight Codex : Dakota Shepherd #3
When you're going through Hell: Keep Going!
Dakota Shepherd gained Hellfire from a demoness on the day she Awakened. She never asked for that power, but it worked out well…until the deadly fire turned against her, forcing her to strike a deal with her even deadlier benefactor.
A bloody quest. A score unsettled. A lesson finally learned.
Dakota must recover the demoness' stolen blood before a thief with unparalleled power can turn it to his own dark purposes. Even with her wealthy and powerful girlfriend on her side, Dakota is way out of her league.
But when a demoness calls, only a dead girl says no.
---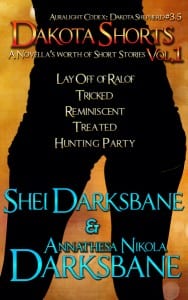 Dakota Shorts Vol. 1
Five stories. Four characters. One week.
It's Halloween at the pack house, and that means Dakota's birthday! The haunting season is unexpectedly busy, fraught with surprises, threats, and real-life monsters with scores to settle. These five tales dig into the daily lives of Dakota, her packmates, and her vampiric girlfriend as they chase a little happiness for All Hallow's Eve and end up with much more than they bargained for!
Danger, romance, mystery, surprises, and Halloween with the pack await within this thrilling compilation!
A novella's worth of short stories best read after Blooded!