The time has come at last!
I am proud to announce the release date for Awakened by Shei Darksbane will be July 21, 2015!
Just 13 more days! I'm so excited to share it with you all!
And here's the cover and blurb!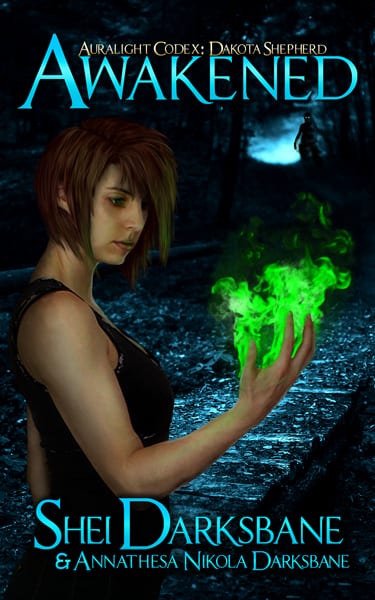 You Can't Unsee The Truth.
Geeky lesbian Dakota Shepherd was just a bored night security guard, working at a museum in Knoxville, Tennessee until one fateful encounter changed it all.
A rogue wizard. A demonic ritual. A silver chalice.
Dakota Awakened, Hellfire blazing from her hands.
Dakota's powers are a danger to herself and everyone around her. In trying to learn to control them, she stumbles upon a secret that changed the course of her life, and she wants to know who is responsible for the holes in her memory, the blocks that hold back her powers, and all the years she spent alone.
Who put her back to sleep when she Awakened years before?
What Readers Are Saying:
Fabulous, Fantastic, couldn't put it down! I didn't want it to end! -Cindy R.
The pacing was perfect. I lost hours of time to reading because I wanted to see what happened next. -Alexx A.
Soooo good! Can't wait for book two! -Jessica L.
An amazingly rich world with a fabulously hilarious protagonist! I need book two now! -Jen C.
So excited!
And if that's not enough, we have a contest for you to enter to win a copy of Awakened AND Hunted (Book 2 of the Auralight Codex: Dakota Shepherd series!)
For the contest, head over to our Facebook Page.
That's all for now. Make sure you're signed up to the mailing list for our launch announcements and so you can be the first to know when the book goes live!
Thank you for reading,
Shei & Anna