Auralight Codex: Dakota Shepherd
Shei Darksbane's popular Urban Fantasy series stars lesbian werewolf Dakota Shepherd and follows her journey from Unawakened night security guard to Supernatural Investigation Institute agent. A great fit for fans of Jim Butcher's The Dresden Files, this light-hearted series combines thrilling, page-turning urban fantasy with hilarity, geekery, and plenty of representation.
"An entertaining, frequently hilarious story chock-full of sexy, supernatural folk. Fans of Charlaine Harris and Laurell K. Hamilton should enjoy every bite."
Barbara Ann Wright Author of The Pyramid Waltz, Thrall, and more.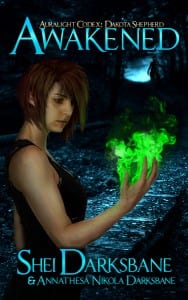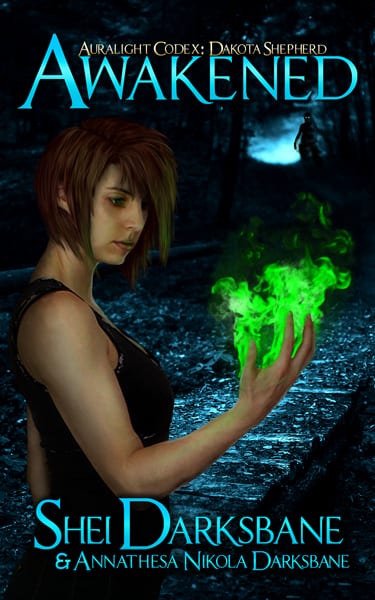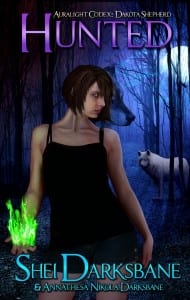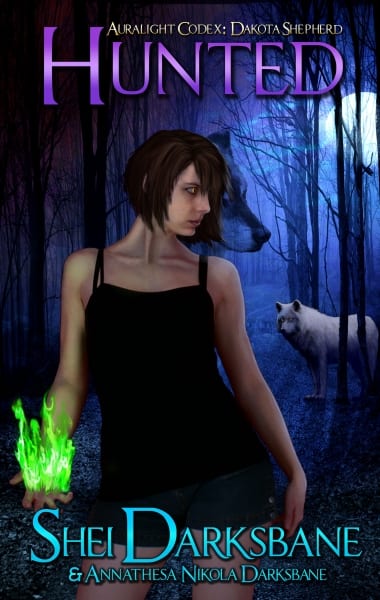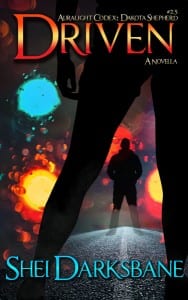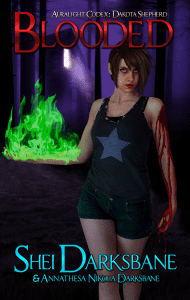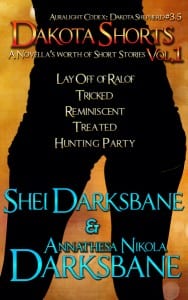 "I watched in horror as sickly green flames erupted from my palms for the first time and the rest of my world just faded into the background…"

You can't unsee the truth.
Geeky lesbian Dakota Shepherd was just a bored night security guard, working at a museum in Knoxville, Tennessee until one fateful encounter changed it all.
A rogue wizard. A demonic ritual. A silver chalice. Dakota Awakened, Hellfire blazing from her hands.
Dakota's powers are a danger to herself and everyone around her, and she has to learn to control them quickly or risk losing her one chance to finally fulfill a lifelong dream.
While coming to terms with her new reality, she stumbles upon a secret that changed the course of her life.
Now she wants to know who is responsible for the holes in her memory, the blocks that hold back her powers, and all the years she spent alone.
Who put her back to sleep when she Awakened years before?



Dive in today, starting with Awakened!

"Shei Darksbane has created a comprehensive world, and Dakota is an ideal flag character to explore it."
Kindle Customer
"I really enjoyed Hunted. The pack dynamic was well done and the geeky references were hilarious."
Kindle Customer
"I've not read as exciting a book as this since I was first introduced to the Dresden Files series, and Shei definitely evokes the same level of 'can-barely-contain-myself-let's-stay-up-until-6-in-the-morning-reading' excitement that [Jim] Butcher does."
Kindle Customer
"My geeky, queer heart fluttered with happiness and I just wish the story was longer. Will definitely be reading more."
Kindle Customer
"You constantly find yourself saying, 'Just one more page.' "
Kindle Customer
"Left me wanting more." … "I can not recommend this book enough, if you are looking for a modern fantasy with an LGBT protagonist and supernatural themes, get this book!"
Kindle Customer
"I picked up this book by chance and I regret nothing! Nice easy read, I finished it in about 2 days, and that was with my trying to stop reading to make it last, but it was like eye crack I could not put it down, I just wanted to know what happened next."
Kindle Customer
"The characters are interesting, mysterious, and wonderfully layered."
Kindle Customer
"Refreshing and relatable."
Kindle Customer
"10/10 for LGBT representation that flows easily with the narrative. Love it!"
Kindle Customer
"The writing style is on a level that is easy to fly through, and doesn't bog you down with unnecessary prose. Makes great late night reading! And believe me I stayed up late plenty of times, telling myself 'just one more chapter'. Dakota holds my heart. I can't wait to read the next one!"
Kindle Customer
"Dakota has become one of my heroes in that even though she is self-described as a scrawny, plain-looking geek, she also has a huge heart and is incredibly brave and righteous. Definitely a series I will continue to follow."
Kindle Customer
"What I love most about this series are the characters and the creative world the author brings to life for us. The interpretation of the supernatural here is masterfully woven into a vibrant and playful modern world blended expertly with many of the ancient tales we are familiar with."
Kindle Customer
"If you like paranormal you will enjoy what the author does with this story."
Kindle Customer
"I really liked everything about this story. Dakota won me over with her dorkiness, her sarcasm, and her nerdy references."
Kindle Customer
"Dakota Shepherd is a hero in a masterfully woven tale that blends ancient with modern worlds of the supernatural."
Kindle Customer
"Well-written."
Kindle Customer